Multiple Travel Sites Include Cable Mountain Lodge on Best of Springdale List
Multiple Travel Sites Include Cable Mountain Lodge on Best of Springdale List
Popular travel review sites TripAdvisor, Yelp, and Oyster are all currently including Cable Mountain Lodge on their "10 Best Hotels in Springdale, UT" lists. Though Cable Mountain consistently finds themselves on such lists every year, it is worth noting again as 2018 is still inside its first quarter. The first few months of the year always produce huge amounts of advance reservations in Springdale, which makes this as good a time as any to put Cable Mountain Lodge on the top of your list of lodging considerations when booking hotels around Zion National Park.
Hotels, as you may know, rely heavily on online reviews to increase their internet visibility (among other things). Whether we find ourselves on a new best-of list or maintaining our position on a preexisting one, we are always grateful for the exposure because we know that it is in large part due to all our guests and supporters that we receive such recognition; spreading the word, writing reviews, and recommending us. Cable Mountain is fortunate to have a very large number of loyal, returning guests who have made us part of their annual trip to Zion National Park. We are appreciative of all those who have left us positive reviews on any travel review site which increases our notoriety and reputation. In the modern internet age, these reviews and ratings hold a lot of weight for every business in every industry.
Cable Mountain Lodge has been one of the undisputed best hotels around Zion National Park for many years and we are confident that if you have never stayed with us, you will quickly see why this is the case when you do. We want every single one of our guests to have the absolute best lodging experience Springdale has to offer, and that is why our dedication to excellence never stops. We are passionate about serving you and making absolutely sure that your stay with us is one of the most memorable you will ever have. We are equally passionate about Zion National Park and its incredible beauty and want your stay with us to complement the unforgettable adventures you'll have in the park. We are constantly thinking of new ways to innovate and expand our venture here in beautiful Springdale, UT so that everyone who walks through our doors remembers it forever. Being surrounded by the massive cliffs of Zion certainly makes this place difficult to forget. But at Cable Mountain, we've made staying on our property a memorable experience all its own through a meticulously crafted environment from the lobby to the grounds to the rooms and beyond. It's wonderful to be the closest hotel to the park's entrance and we certainly utilize our very fortunate location to the fullest extent. But know that all of your expectations are bound to be exceeded when you stay with us and see that there is so many more first-rate amenities and other difficult-to-describe elements of Cable Mountain Lodge that simply must be experienced first-hand to appreciate fully.
After staying with us, go ahead and leave us a Google or TripAdvisor review if you feel so inclined. It means a lot to us when you let others know about the positive experience you had staying with us and that you chose us over all the other hotels around Zion National Park. Also feel free to visit the article page of our website to learn more about us, Springdale, Zion, the local hotel industry, and more!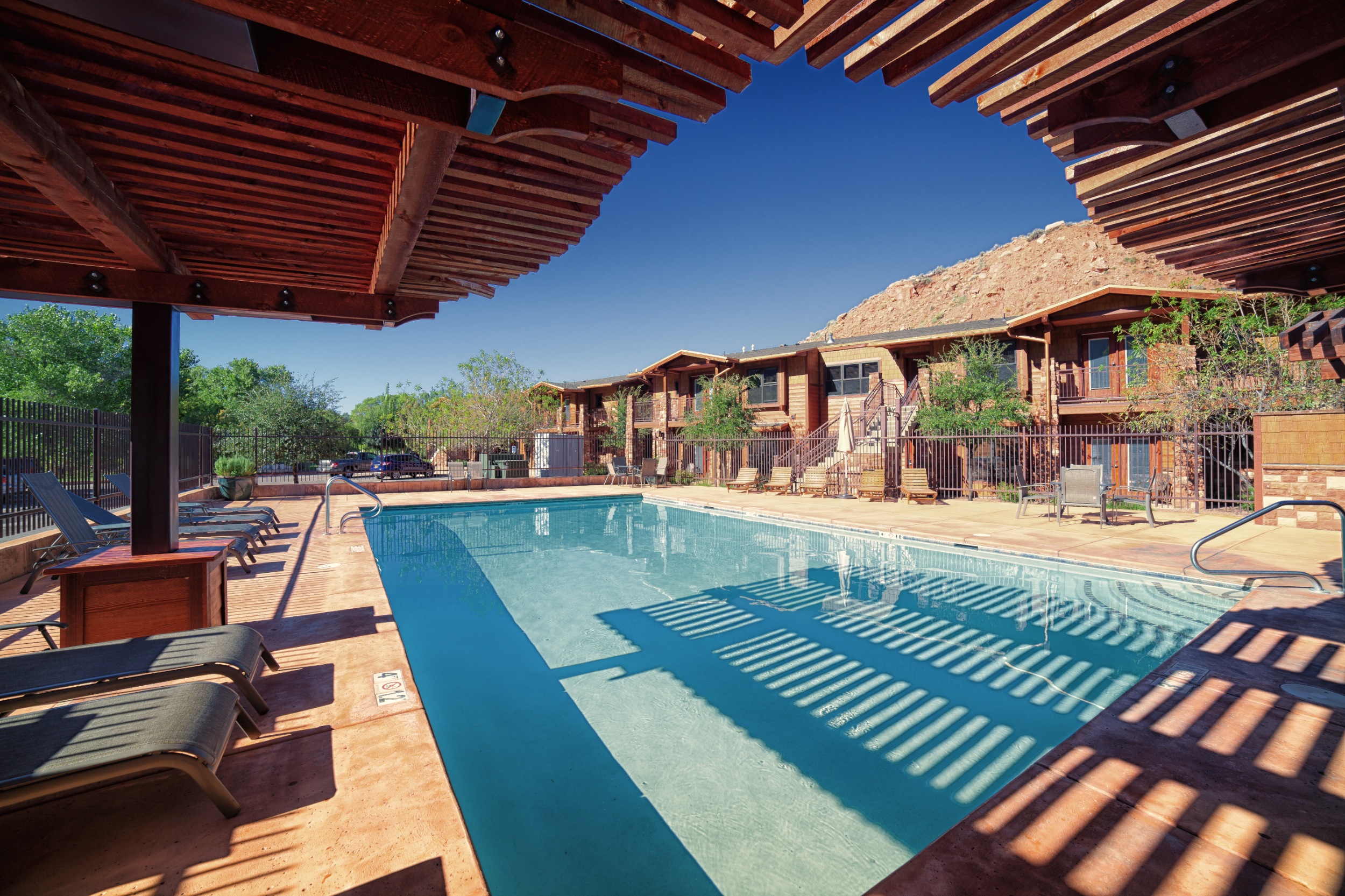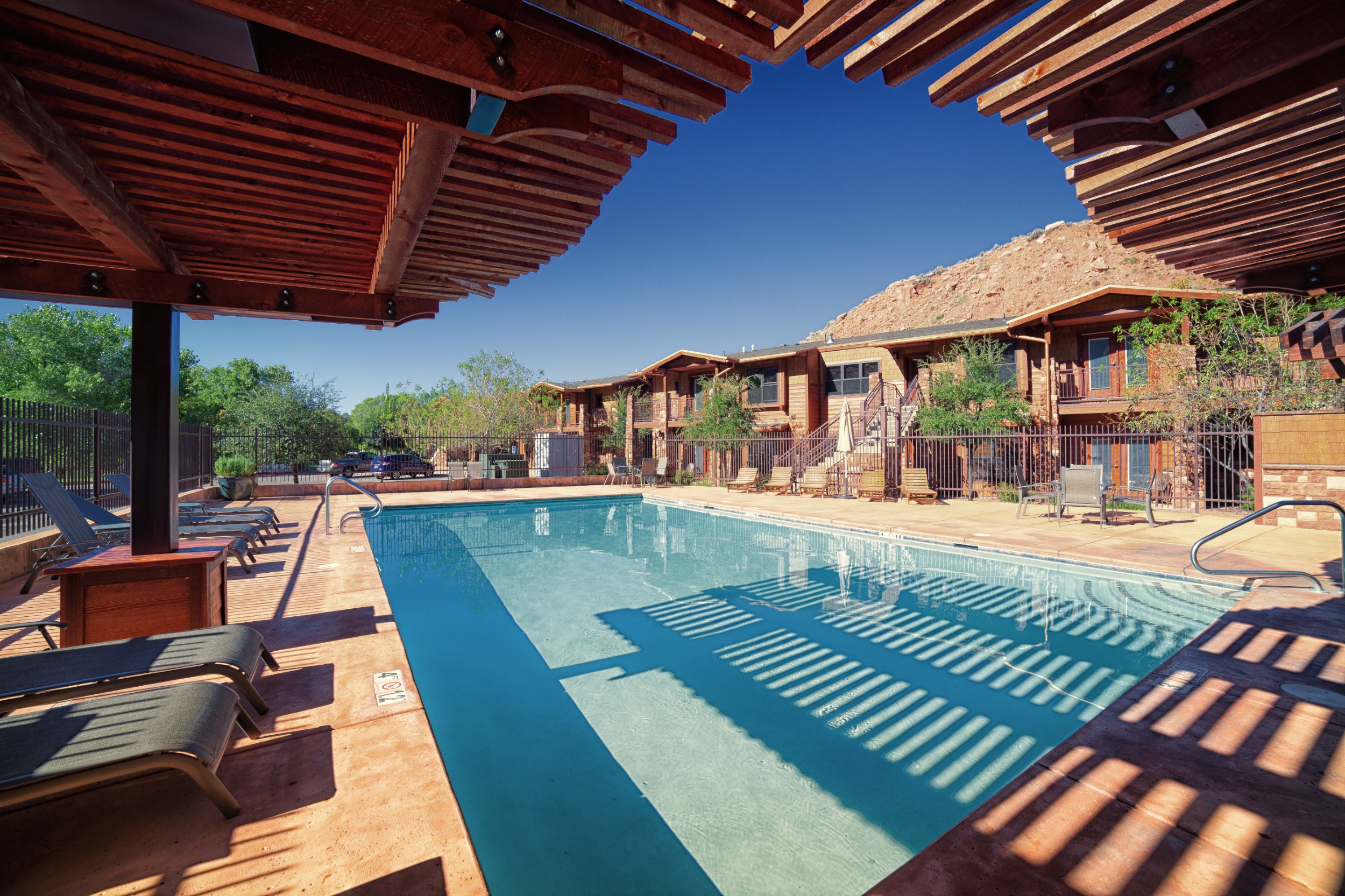 Multiple Travel Sites Include Cable Mountain Lodge on Best of Springdale List
Hotels Around Zion National Park
Article by Clear Content Marketing