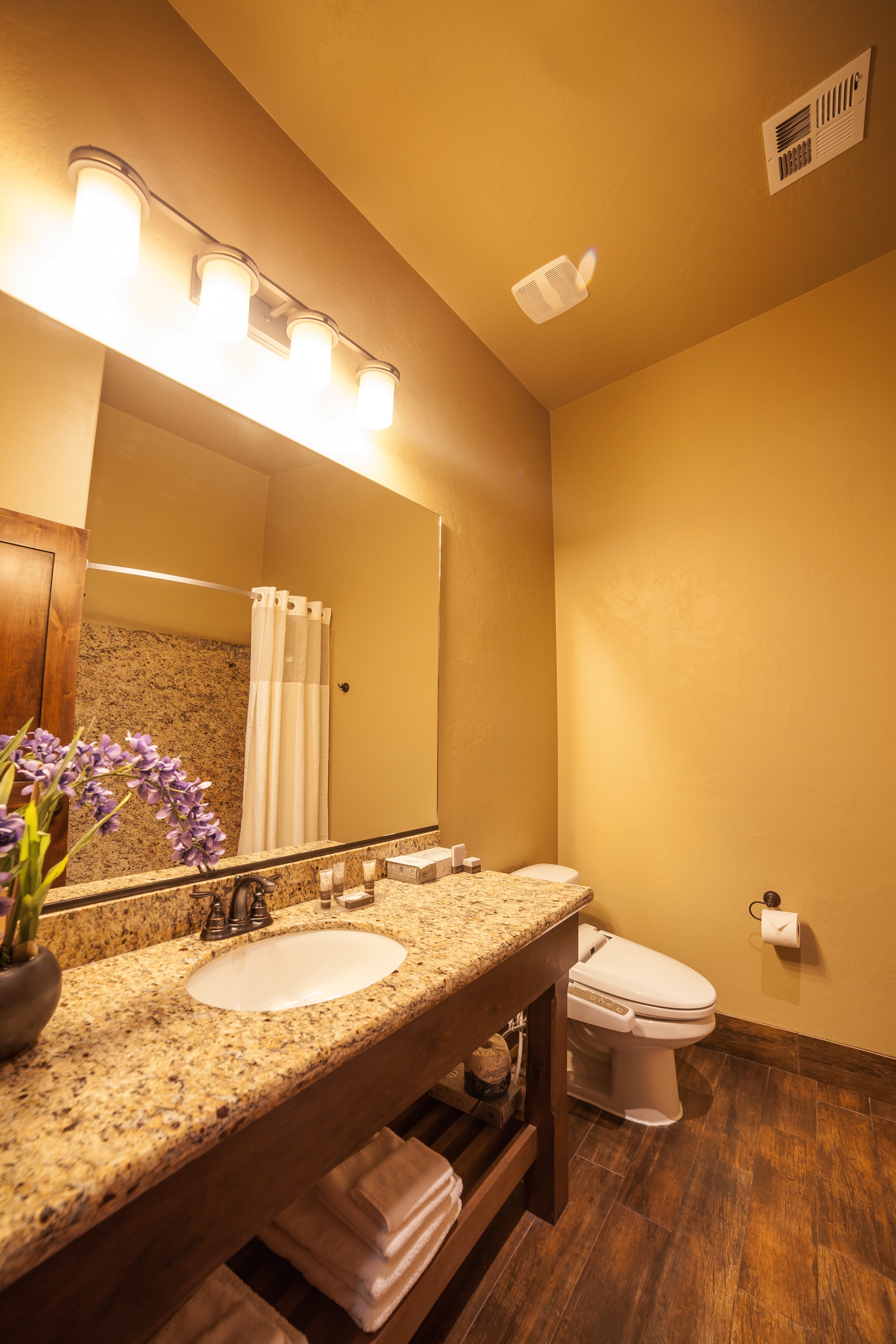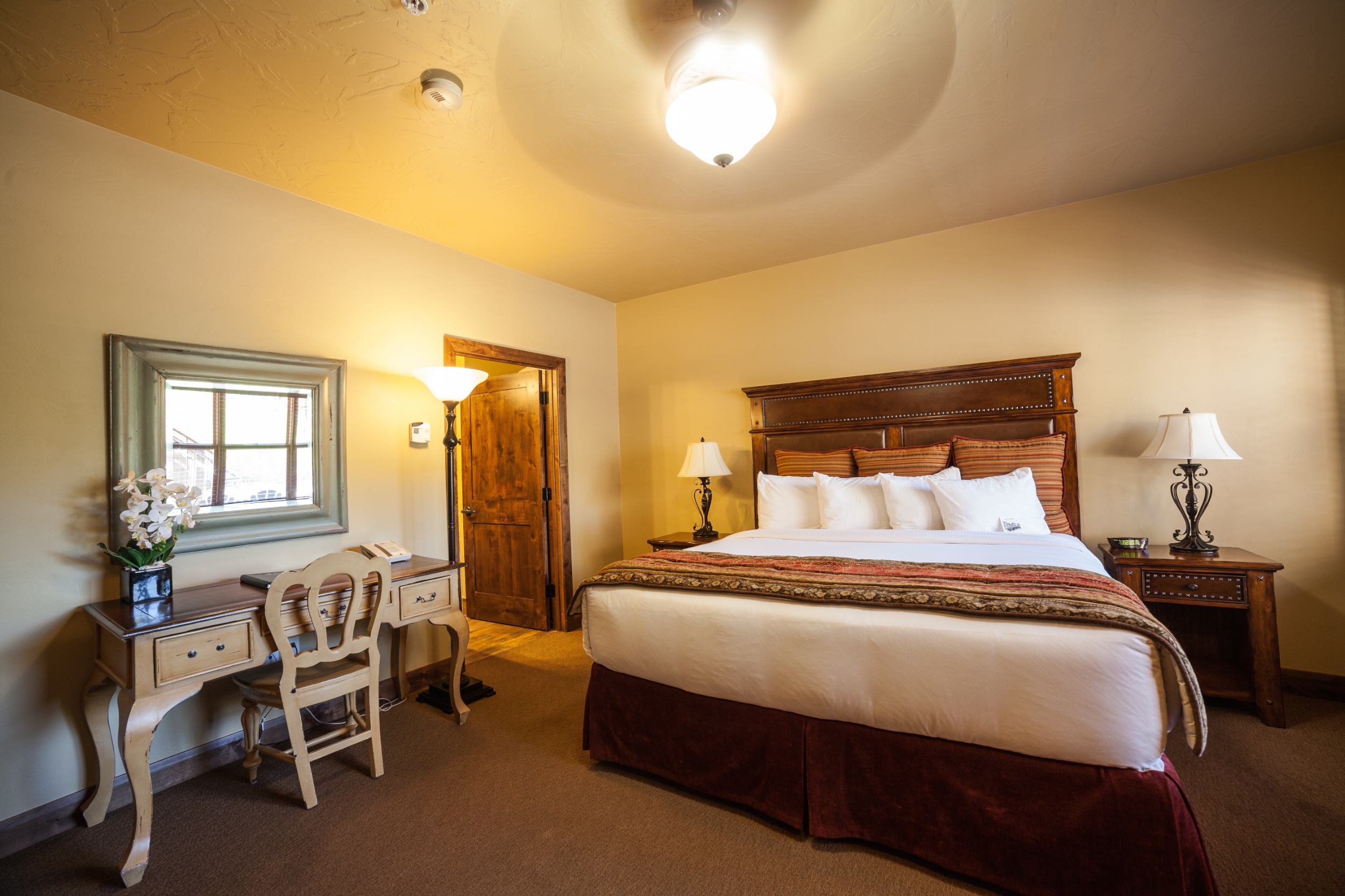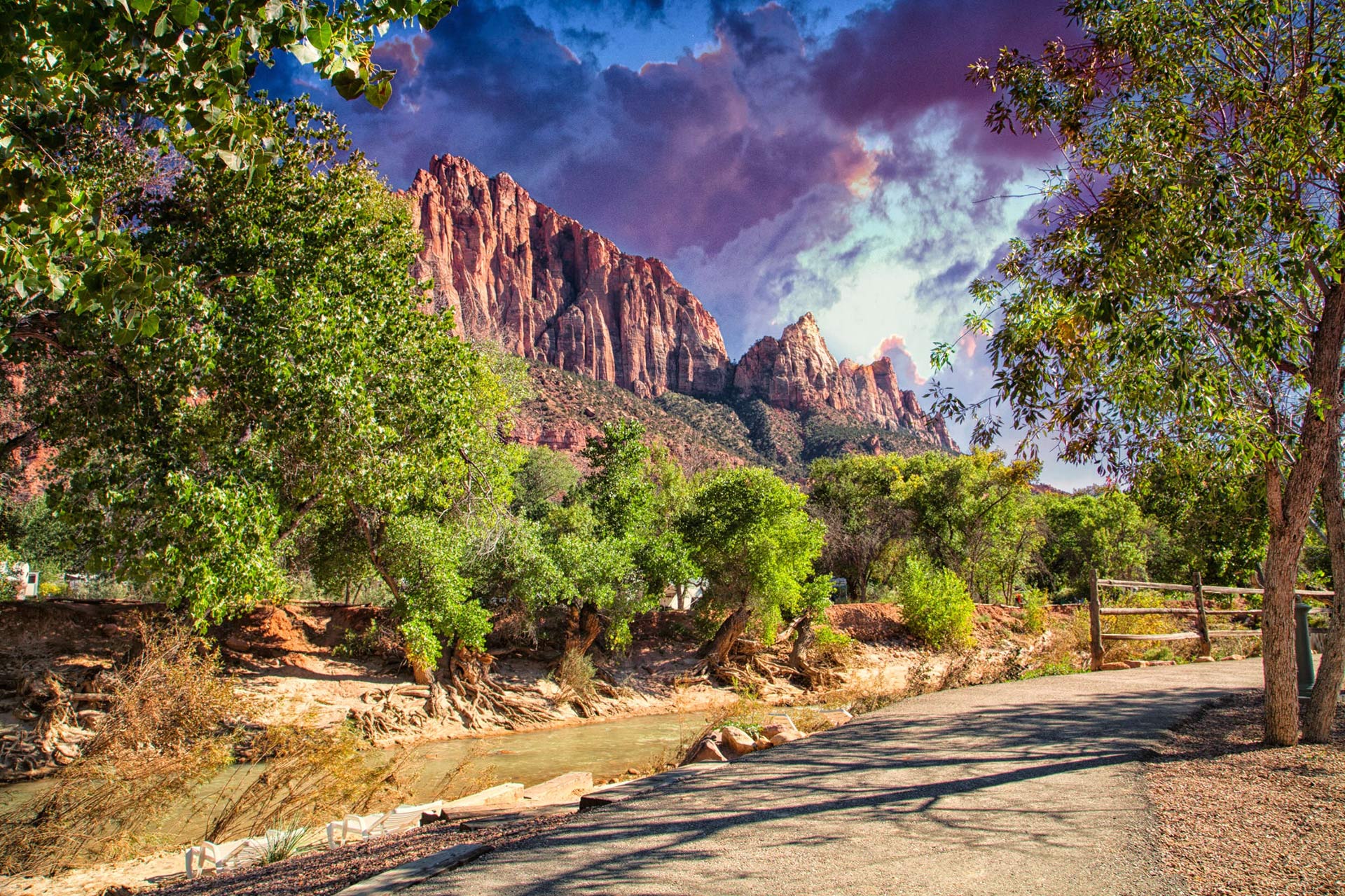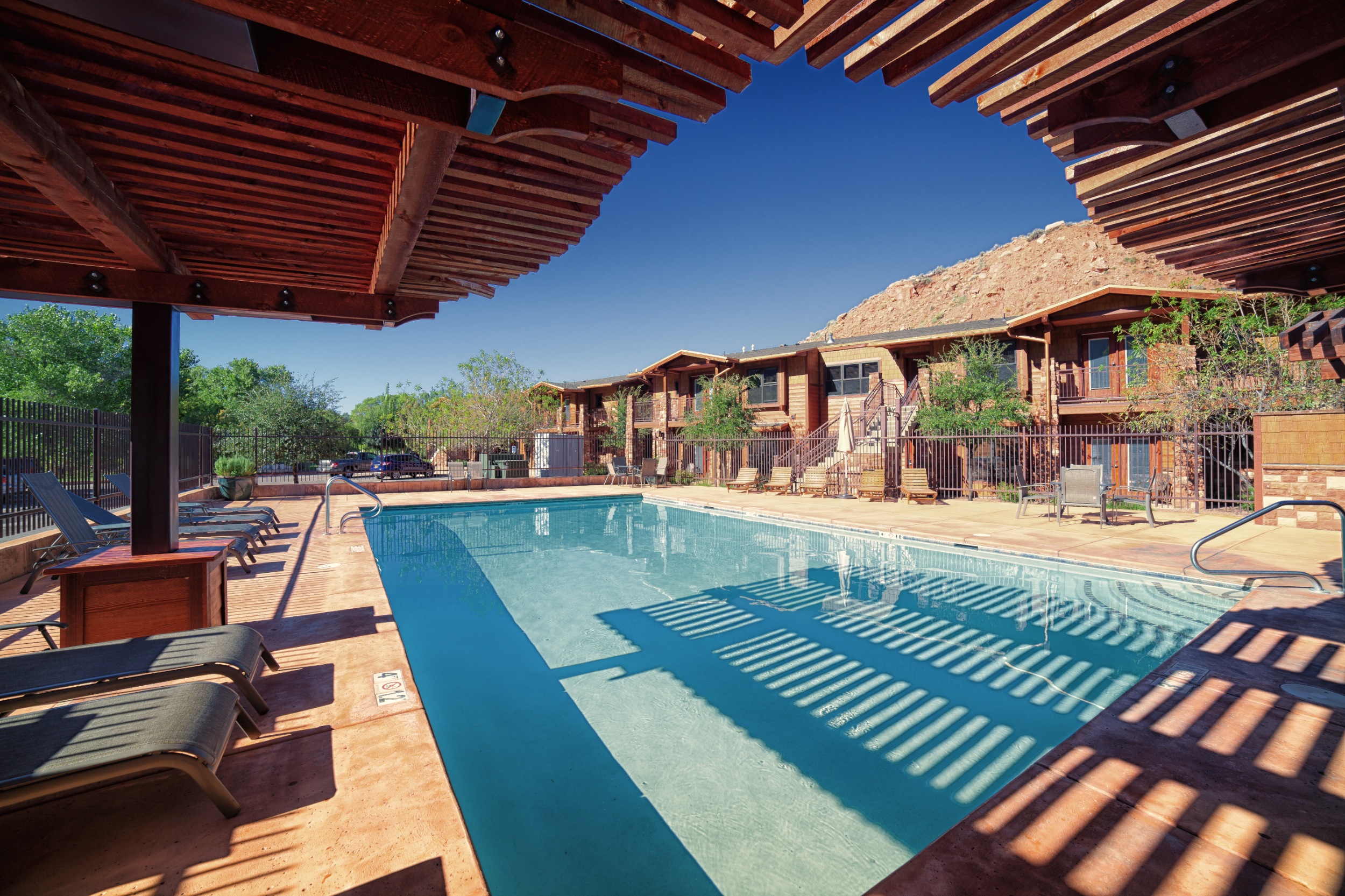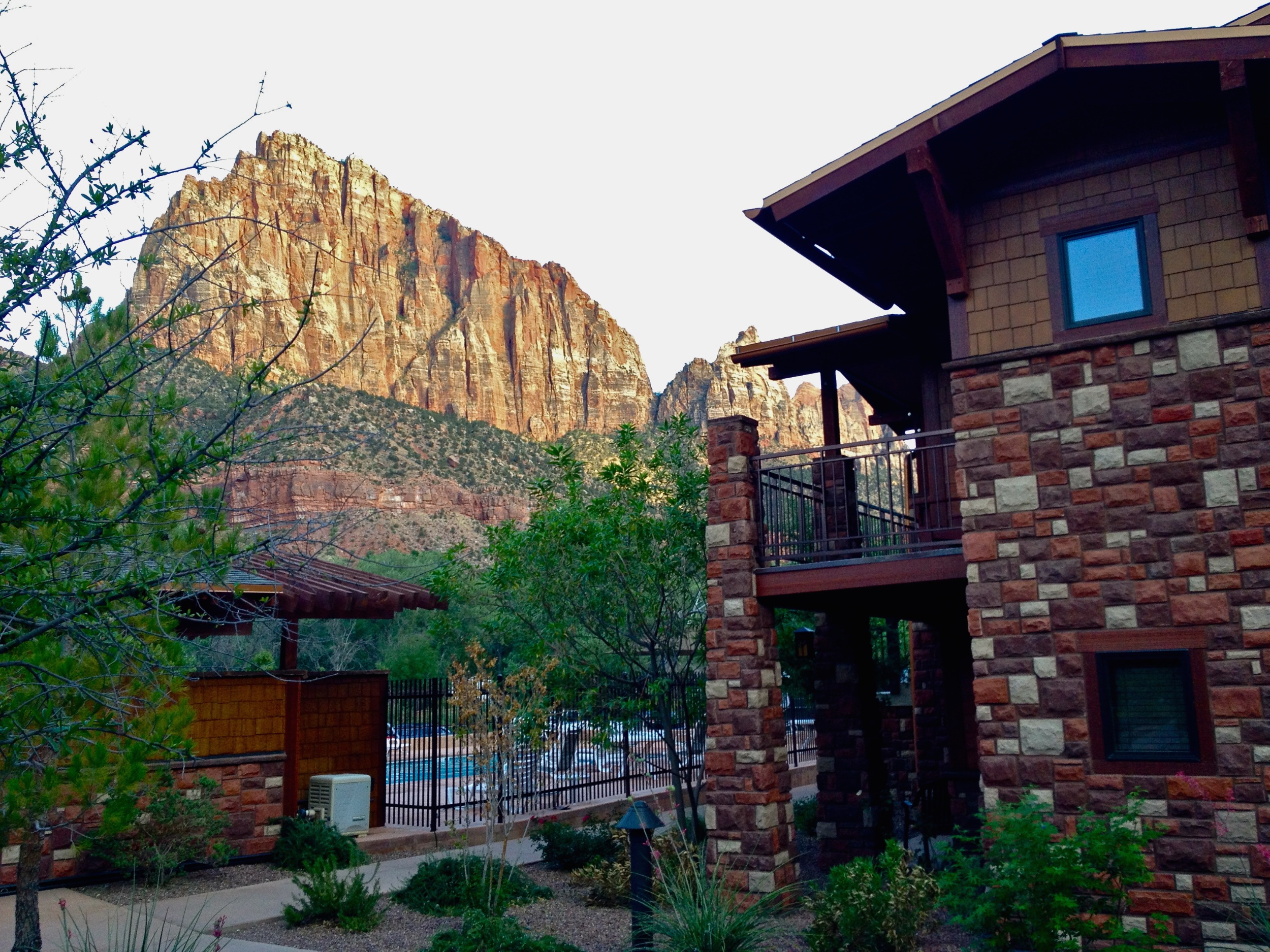 Queen Studio
The Queen Studios at Cable Mountain Lodge offer a warm, cozy, relaxing experience for you and your loved ones. Perfect for a honeymoon get-a-way or a trip of your own, the Queen Studios feature a large, comfortable queen bed, ground level access to the rest of the hotel, and these convenient amenities.
Superior Views and Access to Zion National Park
One of the best reasons to visit Cable Mountain Lodge is the incredible scenery. Located right across the street from Zion National Park, guests have easy access to one of the most spectacular places in the world. After spending the day exploring the slot canyons or the amazing rock formations, guests can come back to the hotel to enjoy first class amenities in a comfortable, warm environment.
Luxurious Queen Bed
Each Queen Studio features a comfortable pillow-top queen bed, complete with crisp, white premium bedding and pillows. Infant beds and cribs are complimentary, and extra rollaway beds are available for a small surcharge.
Desk Area
Work in style from our Queen Studio rooms with our convenient desk areas. Designed to help you to stay connected to your friends, family, and work obligations, each of our rooms offers complimentary high-speed wireless internet.
Private Bathroom, Balcony, and Eating Area
Each Queen Studio also contains a private bathroom, a separate balcony, and a dedicated eating area. These amenities allow you to stay comfortably with friends or family members.
Other Amenities
In addition to comfortable bedding and a restful room, Queen Studios also come with cable TV service, a flat panel television, in-room air conditioning and heating, free toiletries, a hair dryer, a microwave, and daily housekeeping services.
Ground Level Studio  |  Pillow-top Queen Bed  |  Microwave  |  Mini Fridge  |  Coffeemaker