Air Travel Suggestions for a Stress-Free Trip
Air Travel Suggestions for a Stress-Free Trip
When you go on a trip to Springdale and stay in a hotel Zion Park like Cable Mountain Lodge, there are a lot of decision to be made including coming up with a travel budget, an itinerary, how to go about booking plane tickets, and many more. These big choices are the foundation for your Zion vacation. But the smaller decisions can carry a lot of weight as well and really make your trip smoother and easier. Here are some suggestions that, if followed, will do just that.
Use Economy lots at the airport
For those coming to Zion from far distances and who fly into McCarran International Airport in Vegas, consider leaving your car in the economy lot at your home airport. You won't have to search and search for a spot because they're always available and they are much cheaper which will save you money while you leave your car there many days at a time. Remember to plan ahead and leave 20-30 minute or so for shuttle pickup and drop off from the economy lot.
Carry-ons should contain essentials
For every flight in the U.S., an average of at least one bag is delayed or lost. Make sure to put your essentials in your carry-on; things that you would absolutely need in the event of lost luggage. Some of these items might include some toiletries, laptop, a change of clothes, meds, chargers, as well as hard-to-replace or expensive things. Another related tip: put your gels and liquids in a plastic bag right near the upper zipper of your carry-on so it can be accessed quickly during the airport screening process.
Keep hotel info on you
Print out or write down the contact information for your hotel Zion Park and keep it in your pocket or saved on your phone, or both. You never know what might happen on your way to your hotel Zion Park. You could miss a connection flight or your luggage could be delayed or you might lose your phone. Especially if you've never visited Springdale and Zion National Park before, this is an important suggestion.
Prioritize seat assignments
Make sure to check in for your flight online up to 24 hours before take-off. This is important because aisle and window seats can and usually will be given to someone else. If you're hoping for a particular seat type on your flight to your hotel Zion Park, definitely check-in in advance.
Make your bags easily recognizable
These days, all luggage pretty much looks the same which can make it quite a task to locate your specific bags while traveling and can make it easy for someone else to mistake their luggage for yours. Tie a brightly colored ribbon on your bags or iron on a unique patch or something else to make your luggage easily identifiable when you're traveling to your hotel Zion Park.
Memorize your flight number
This sounds obvious but many people don't do this and it causes them inconveniences. Make sure that you know what your flight number is by memory, especially if you're departing from a smaller airport (or a foreign airport).
Park backward
Doing this is very helpful if you accidentally leave a light on and you find your car is dead, or you can't start it for some other reason and you need to have it towed or need battery access for a jump. This is especially helpful if you're leaving your car at the airport and still a good idea if you're parking in a hotel Zion Park parking lot.
Don't throw your boarding pass away
There are many reasons to save boarding passes. They can serve a tax purpose and act as a receipt if you're self-employed. They can also act as proof-of-travel during potential frequent flier mile mistakes.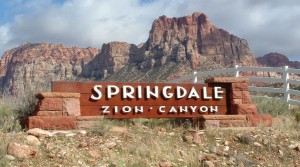 Air Travel Suggestions for a Stress-Free Trip
Hotel Zion Park
Article by Clear Content Marketing