The members of the Cable Mountain Lodge team wish to thank you for considering our property's venues during your upcoming retreat, gathering, workshop, reception, etc. We will do our part to offer a facility and environment that is suitable for your needs. If any questions remain unanswered upon review of this agreement, please let us know. We want to assist so your preparations may all go according to plan. Thank you.
Conference Room 20″x40" (800 sq/ft) with standard seating for up to 52 persons
or banquet seating for up to 52 persons
or classroom seating for up to 32 persons.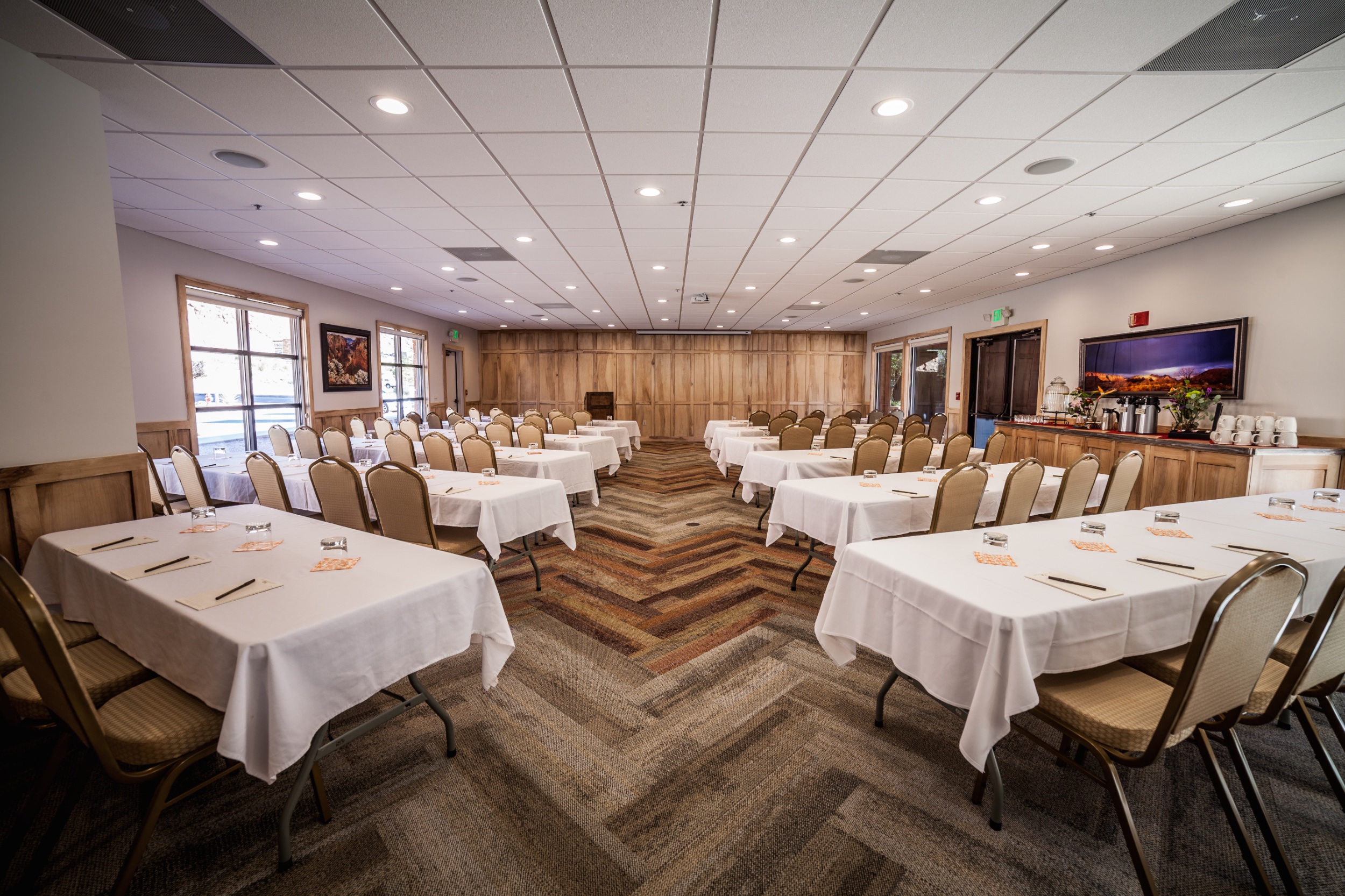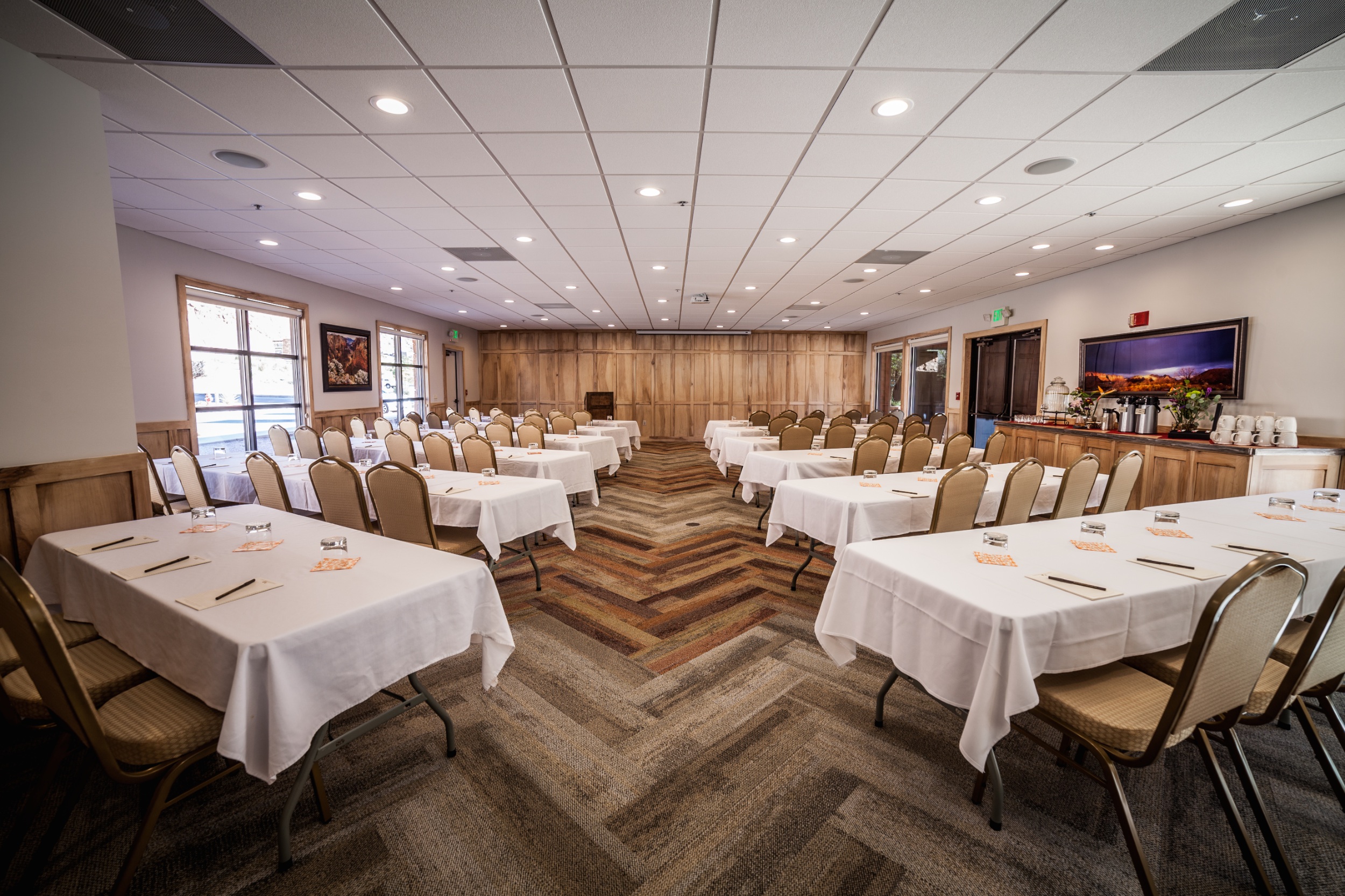 Hours of Rental Use
– The conference room is available for rental from 7am- 9pm daily.
– The minimum rental period is two (2) hours.
– Hours of use must include the amount of time needed for the setup, function and cleanup,
including any time needed by the caterer, coordinator, florist, etc.
– The room must be vacated of all persons and belongings by the time specified
on the Conference Room Request Form.