How To Plan For National Park Vacations – Part 1
How To Plan For National Park Vacations – Part 1
There are few vacations that compare to those spent traveling to national parks. The national park system of the United States of America preserves and provides visitors with opportunities to see some of the most incredible places on Earth. Many millions of people visit national parks each year and create lasting memories and unforgettable experiences as they see and interact with the very best that Mother Nature has to offer. When you are booking one of the hotels in Zion Park, it will serve you well to consider the suggestions that we have outlined here to allow your trip to be the best it can be. National parks have regulations, peak seasons, and other characteristics that should be properly navigated during the trip-planning process. Though we'll be referring to Zion often, these tips apply to trips to any national park.
Reservations in Advance
Booking hotel rooms months – even a year – in advance is one of the smartest things you can do when planning a vacation to a national park, including (and perhaps especially) Zion. Hotels in Zion Park, as well as in other small cities that act as gateway locations to their neighboring national parks, fill up quickly. Here at Cable Mountain Lodge our vacancy for the peak season becomes minimal after only a few months into each year and we know that this is the case for the majority of lodging establishments in Springdale, UT. More people visit national parks every year which naturally brings the demand for hotel rooms up. If you're planning on staying in hotels in Zion Park, make sure to start thinking about it early, preferably close to a year in advance. And this goes for reserving excursions with adventure companies as well. One simple way to counteract the heavy business of the peak months is to visit hotels in Zion during the off-season months. Many national parks, Zion included, are beautiful year round.
Add Less-Popular Attractions to Your Itinerary
We'll use Zion National Park as a case in point here. Popular sites inside the park include Angel's Landing, Observation Point, Riverside Walk, and many others with names that you will probably recognize. Most, if not all, of Zion's most popular spots are located in the main canyon. But what about the Kolob Section of Zion? There is so much more to Zion National Park than just what's in the main canyon. This is certainly not to say that many of these places aren't worth trudging through thick crowds of tourists, but there are so many absolutely stunning things to see in other parts of Zion. When visiting national parks, make sure to add to your itinerary spots inside the park that don't get as much foot traffic as the big-name attractions. Take a break from the hordes of people and go have a more serene experience seeing more of what the park has to offer. Where Zion is concerned, many of these outside-the-main-canyon spots are just as stunning as the main canyon.
Leave Your Car at the Hotel
Trying to find parking spots inside the boundaries of national parks is notoriously difficult, particularly during peak seasons. When staying at hotels in Zion Park such as Cable Mountain Lodge, consider leaving your car in our parking lot for the entire duration of your trip. With very little effort at all you can walk almost anywhere you would need to go within the city of Springdale and take the Zion shuttle when venturing deeper into the park. Not requiring yourself to deal with your car each day will be a huge stress reliever.
This article will continue with the hotels in Zion Park post How To Plan For National Park Vacations – Part 2.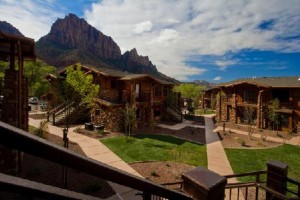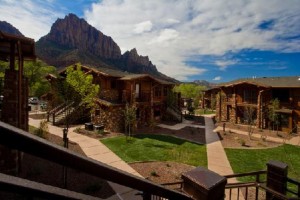 How To Plan For National Park Vacations – Part 1
Hotels in Zion Park
Article by Clear Content Marketing