Ten Most Popular National Parks in 2017
Ten Most Popular National Parks in 2017
There are a total of 58 national parks in the United States, all of which are incredible in their own unique ways. Over the years, some of them have risen above the pack to be considered "better" than some of the others, though to many that is up to speculation and preference. However, statistics don't lie and in 2017, there were definitely some parks in particular that saw more foot traffic than all the rest, some by a considerable margin. Below were the ten most visited national parks in 2017 in order beginning with number ten. We, being a lodge at Zion, are somewhat partial to Zion (which is on the list). Some of these will certainly not surprise you while others just might. How many of these have you been to?
Glacier National Park
At number 10, Glacier National Park located in Montana covers a million-plus acres and is known for one of our planet's most amazing scenic drives, Going to the Sun Road.
Grand Teton National Park
Wyoming's Grand Tetons are a breathtaking sight to see with a peak elevation of 7,000 feet. Crystal clear lakes, shimmering white glaciers, and many more amazing natural wonders make up this wonderful location. If you're making the national park rounds in the same trip and staying in a lodge at Zion along the way, we highly recommend this place.
Olympic National Park
Located in the Pacific Northwest in the state Washington, this park is unique in that it is home to three different ecosystems: Pacific shore, meadow and subalpine forest, and temperate rainforest. There are also no roads that cross through the boundaries of the park.
Acadia National Park
Acadia National Park in Maine is next. This is a gorgeous part of the country with seaside features, rocky beaches, woodlands, and granite peaks. Seabirds, whales, moose, and others make up the fascinating wildlife here.
Yellowstone National Park
Predominantly made up of land in Wyoming but also including portions of Idaho and Montana as well, Yellowstone is number six on the list of top ten most visited national parks in 2017. Fun fact: this was the first national park. 2.2 million acres of spectacular scenery includes tons of wildlife, beautiful forests, clear lakes, geysers, rocky peaks, and a lot more. Wolves, most, sheep, bears, bison, and many other wild animals call Yellowstone home. Many who lodge at Zion have said to us that this is one of their most favorite locations in the world.
Yosemite National Park
Christened as an official national park in 1890, Yosemite is situated in the Sierra Nevada Mountains of California. Some of it's most well-known features are the giant sequoia trees, Tunnel View, El Capitan, and Half Dome.
Rocky Mountain National Park
Northern Colorado's Rocky Mountain National Park is number four. This incredible place housed many different types of landscape, from alpine tundra to deep forests to snowy mountain terrain, and is home to streams totaling over 400 miles as well as 150 lakes.
Zion National Park
Next on the list is our personal favorite located in Springdale, UT, Zion National Park, which saw over 4.5 million visitors in 2017. (For any who might not know, Cable Mountain Lodge is the closest lodge at Zion to the entrance of the park). Carved over countless years by the beautiful Virgin River, Zion's towering cliffs and colorful rock formations are world-famous.
Grand Canyon National Park
Number two at 6.2 million visitors is Grand Canyon National Park. We're sure no one is surprised to see this on the list. This location is arguably the most well-known (at least by name) of all 58 national parks. Located in the state of Arizona, this canyon is one the biggest in the world with a width of 18 miles, a depth of 1 mile, and a length of 277 miles. The Grand Canyon is on the majority of travel bucket lists around the world and for good reason. Many people who lodge at Zion often include the Grand Canyon in their same itinerary.
Great Smoky Mountains National Park
The most visited national park in 2017 was Great Smoky Mountains National Park which is located on the Tennessee/North Carolina border. To give you an idea of how many people went here last year, let's compare it to Zion. Those who chose to lodge at Zion or at least gain entrance to Zion was near 5 million. Great Smoky Mountains saw over 11 million visitors in 2017! This park's visitors usually visit by way of one of the most popular scenic road in the country that straddles mountainsides and offers unforgettable views. There are also 800+ trails within the park boundaries to appease hikers of all kinds.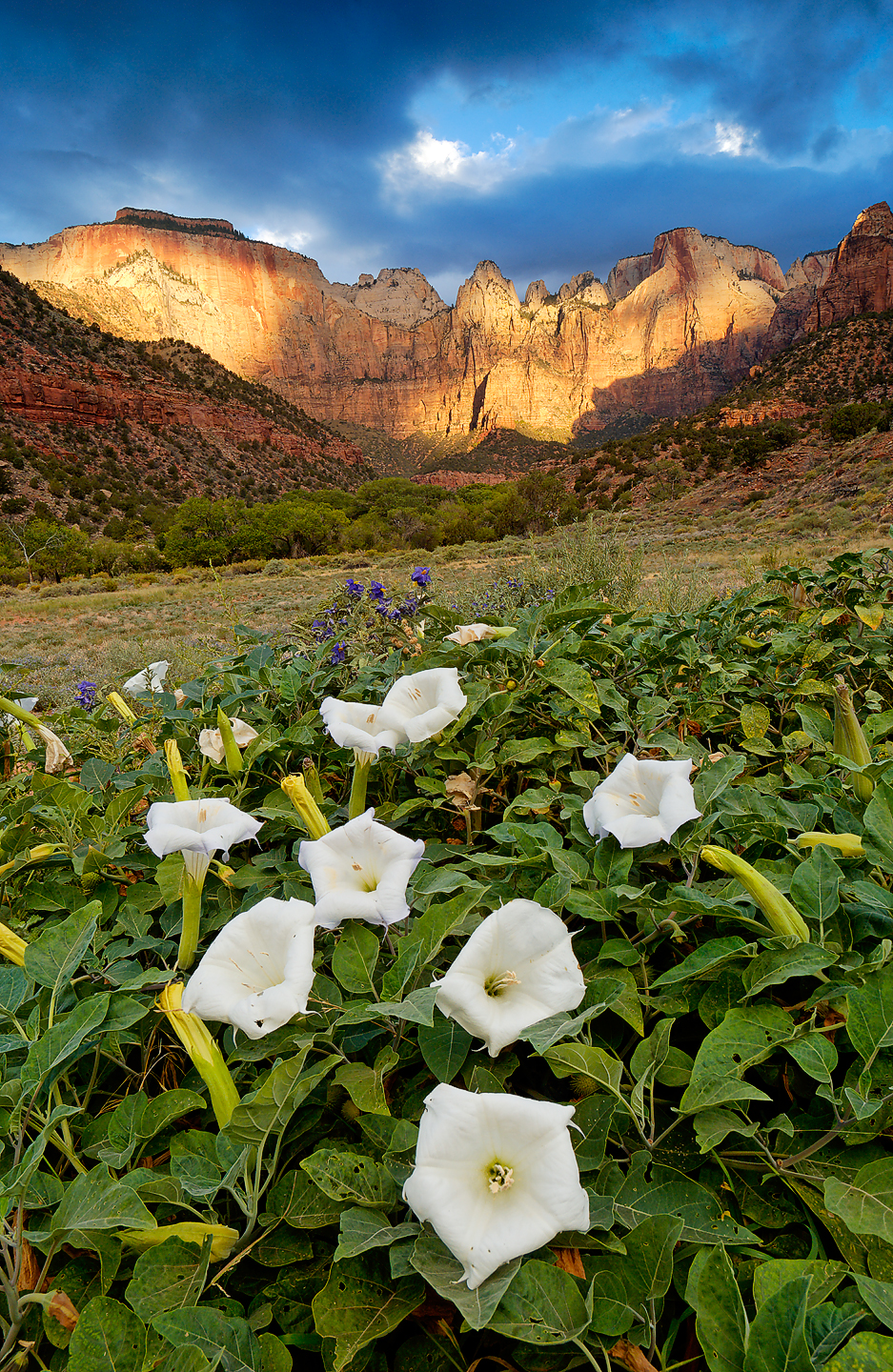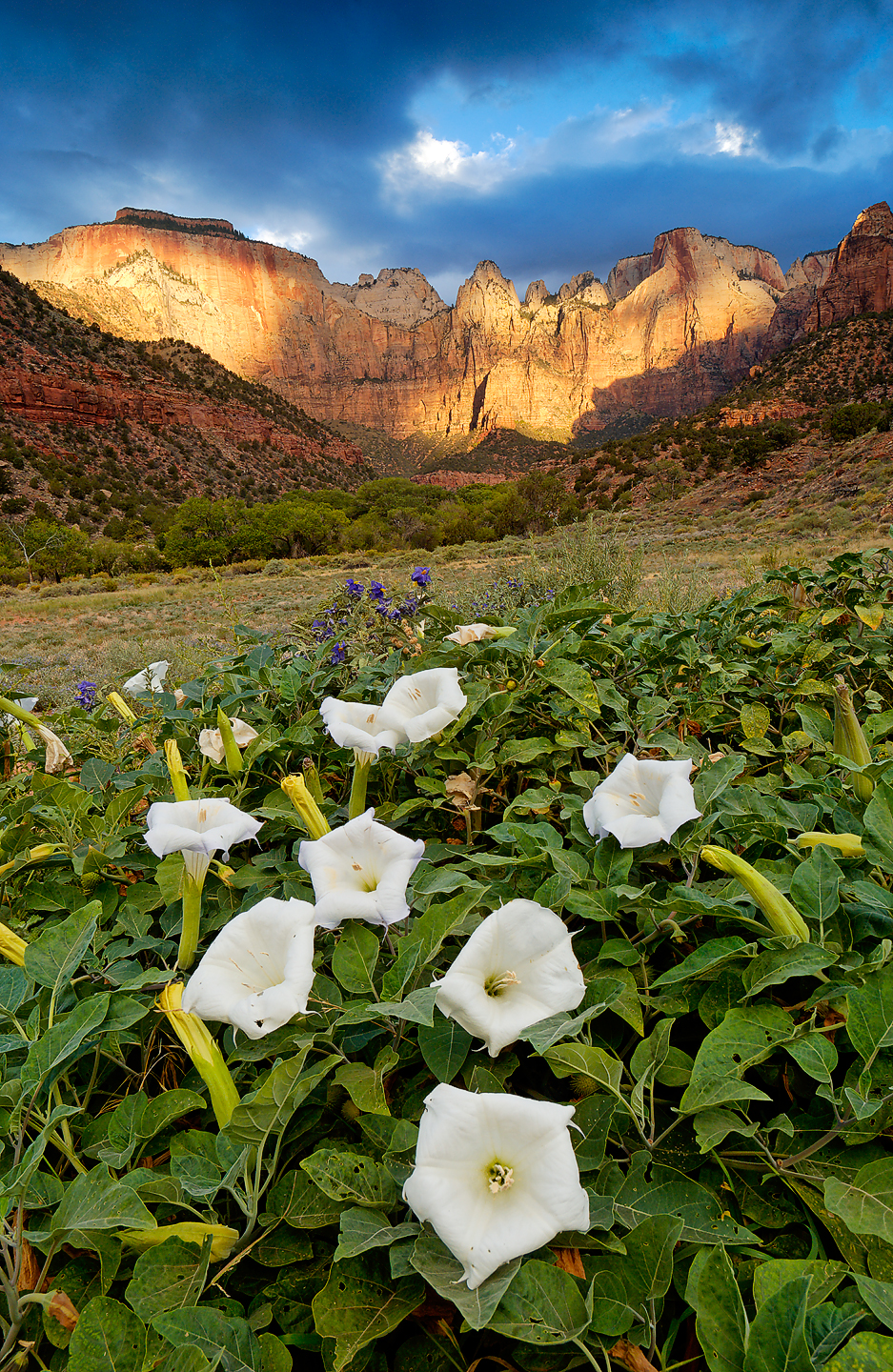 Ten Most Popular National Parks in 2017
Lodge at Zion
Article by Clear Content Marketing