4 Suggestions To Stay Healthy While Traveling
4 Suggestions To Stay Healthy While Traveling
When you go on a vacation, it can often be difficult to maintain healthy eating habits that you follow at home. This article is designed to help you realize that it may not be quite as difficult as you think, or as some people may lead you to believe. Staying in a Zion Canyon hotel does not mean that you have to check your personal health routine at the door. There are many people who travel a lot, and many of those people have all but given up on trying to eat healthy while traveling because it seems too daunting. We want to change your mind. Here are 5 helpful suggestions that will make your Zion Canyon hotel stay healthier.
Bring Home To Your Hotel
This suggestion is more about your emotional and mental health as opposed to a dietary tip. If you can engineer your hotel room environment to mirror as much as possible (without going overboard) the comforts that you're used to in your own home, you'll be in a better mood, you'll sleep better, and you'll feel more relaxed. When you walk into your Zion Canyon hotel room, utilize the dresser drawers and the closet space by putting all of your clothes away. Set up your toiletry items in the bathroom. Bring a family photo and place it on the tabletop next to your bed. Whatever pillow you're used to using in your home bed, bring that one. Do you usually wake up and stretch/do yoga? Bring your mat and lay in on the ground. If you're used to snuggling up with a cozy shawl on your home couch, bring it (or something similar). Bring some essential oils and dab them on your Zion Canyon hotel pillows. Just some suggestions.
Make Sure To Get A Room With A Fridge (And Bring An Electric Kettle)
This way you can eat healthy by purchasing your desired food items and meals from local supermarkets or restaurants and then save them for consumption later. In Springdale, for example, there is a wonderful supermarket called Sol Foods. You can get all the healthy goodness you want during your Zion Canyon hotel stay and store them just as you would at home in the fridge. Now, an electric kettle is extremely useful, small, and easy to pack. With it you can quickly and conveniently make breakfast items such as oatmeal and tea. Use it to brew up some warm lemon water for a better mood and energy. It will also make some delicious smells in your room. Plus, it will eliminate some of the desire to spend money on room service (unless, of course, your Zion Canyon hotel as healthy room service meal options).
Find Out Beforehand Which Restaurants Have The Healthiest Options
Build your dining options right into your itinerary during the planning stages of your vacation. When you spend time booking your Zion Canyon hotel, also spend time researching restaurants so you won't eat sporadically and spontaneously while on your trip which always leads to unhealthy eating.
Rise Early
This one is really difficult for many people but it has such a positive impact on your whole body and your overall travel experience. Waking up early in your Zion Canyon hotel helps you avoid feeling rushed and anxious. Be intentional about your morning routine, especially when you're traveling. Giving yourself time – even a whole hour – in the morning to just relax before you start getting ready for the day is very beneficial to your health. You can use that time however you want, whether it be reading, going for a walk, or really anything that makes you happy. The next time you stay in a Zion Canyon hotel like Cable Mountain Lodge, make an effort to rise early and your body will thank you.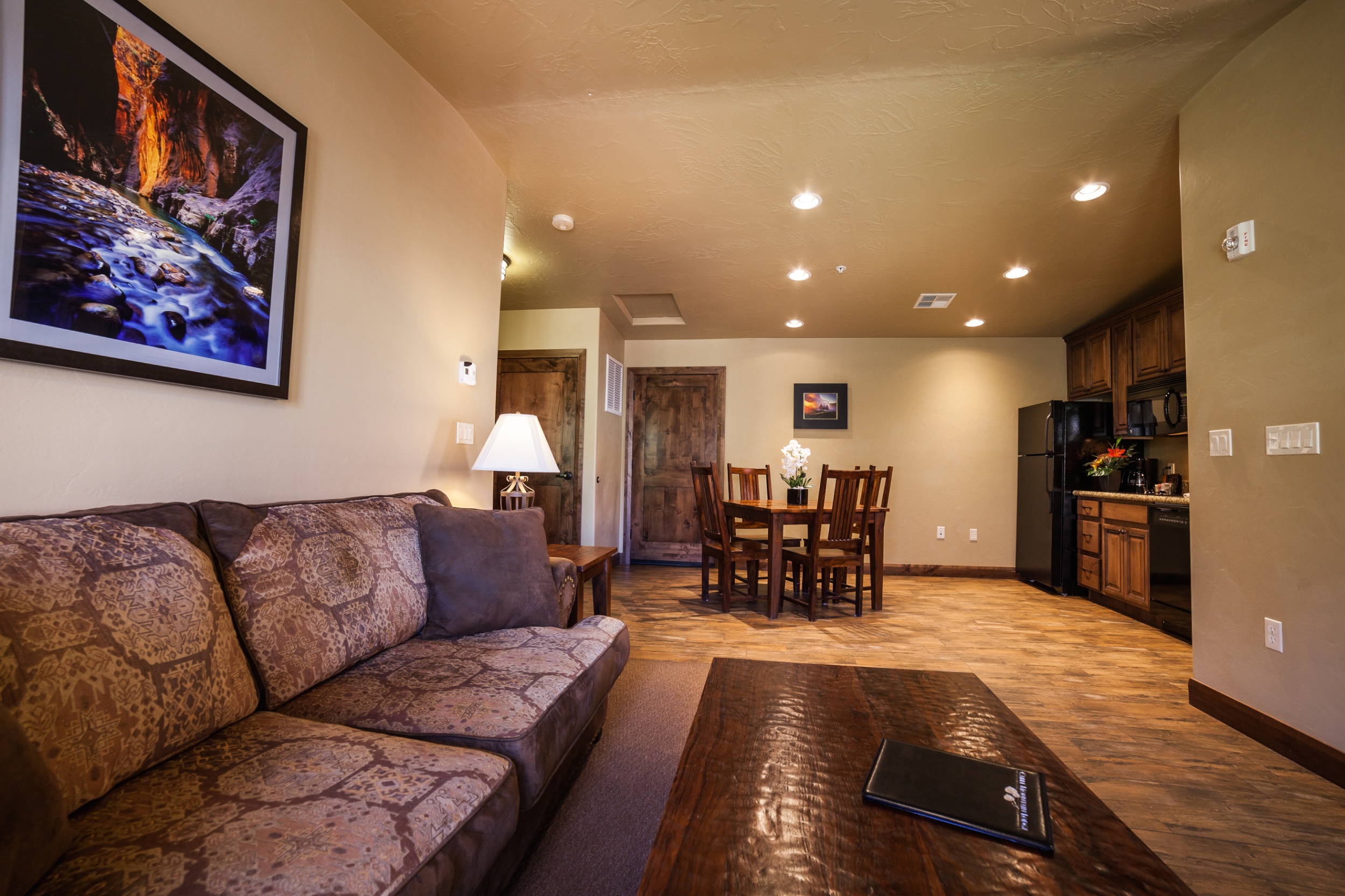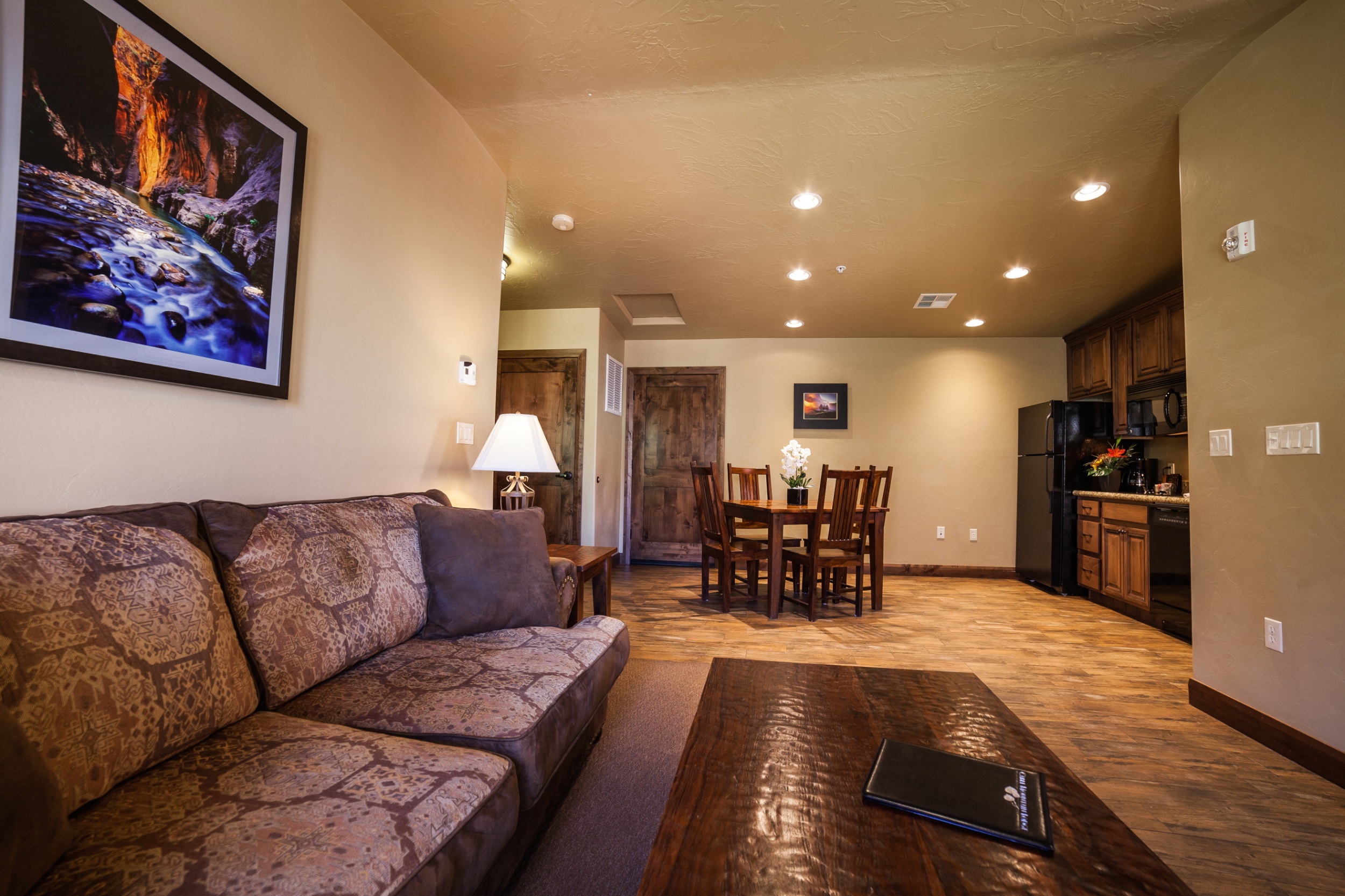 4 Suggestions To Stay Healthy While Traveling
Zion Canyon Hotel
Article by Clear Content Marketing