How to Get a Good Night's Sleep in a Hotel
How to Get a Good Night's Sleep in a Hotel
Do you have trouble getting a good night's sleep when traveling, perhaps even in Zion Park hotels? For some travelers, it's easier to sleep in a hotel than virtually anywhere else due to the fact that you're away from the distractions of home such as dishes in the sink, unwashed piles of laundry, and perhaps no children waking you up in the middle of the night. But for others, lodging away from home is a predictably negative experience when it comes to bedtime. Getting restful sleep in any bed other than your own can be seemingly impossible for some, coupled with smells and sounds that are unfamiliar which can make it difficult to relax and fall asleep, let alone sleep well. For those of us who have a hard time sleeping in Zion Park hotels or in any other hotel room, here are some things you can do to increase the chances of you getting some quality shut-eye.
Familiarity and Routine
Whatever size bed you are used to sleeping in at home, do everything you can do reserve a room with a bed that matches. Also bring your own pillow from home, the one that you're used to sleeping with. Making your sleep environment as familiar as possible with little things like this are very helpful and can have a big positive impact on sleep patterns. Zion Park hotels can have the most comfortable bed on the market, but the fact that it may not be what you're used to can make it difficult for some people to sleep well. Make sure to do the things that you're used to doing at bedtime, like calling your kids to read to them or taking a shower before bed. All these things will help your mind relax.
Eliminate Noise
Try and ask for a room far on a high floor and far from the elevator (and if possible, the ice machine and housekeeping closet as well). If you want to go even further, ask if they have any rooms available that face a concrete wall. Checking as many of these boxes as possible will get you closer and closer to a good night's sleep at Zion Park hotels. One way to ensure the hotel can accommodate these request is to reserve your room with the hotel directly rather than through a third party site like Hotels.com. Bring a white noise machine or turn the bathroom fan on for some additional help.
Regulate Temperature
Studies have shown that when the room you're sleeping in is a bit on the cooler side, between 60-67 degrees, people typically sleep better. These same studies have also shown that people who sleep without any clothes on tend to get better rest, so consider trying that as well. And make sure that you've checked the A/C machine to make sure it works properly before bedtime.
Eliminate Light
Even the smallest sliver of light peeking through the side of the blinds can cause problems for your sleep patterns. Hotels are usually equipped with effective black-out curtains, but every once in a while you'll stay in one where the curtains don't quite conceal all incoming light. Consider bringing some clothespins or binder clips to secure those rogue slivers of light. Also, if there is light coming through the bottom of the door, a rolled up tolled should take care of that. It's unlikely that you would deal with a situation like this at in Zion Park hotels, but it's still good to know what can be done just in case.
Turn Off Your Devices
Because we are all so used to having our phones with us all the time, even the simply leaving it on all night – even if no one calls or texts you – still leaves your brain on notification anticipation mode, which inhibits relaxation. Turn all your electronic devices off at night. Give your family or any other important person the number to the hotel which they can use to reach you in an emergency. Let that be the only way someone can interrupt you in the middle of the night. This will also help you better enjoy the evenings in Zion Park hotels.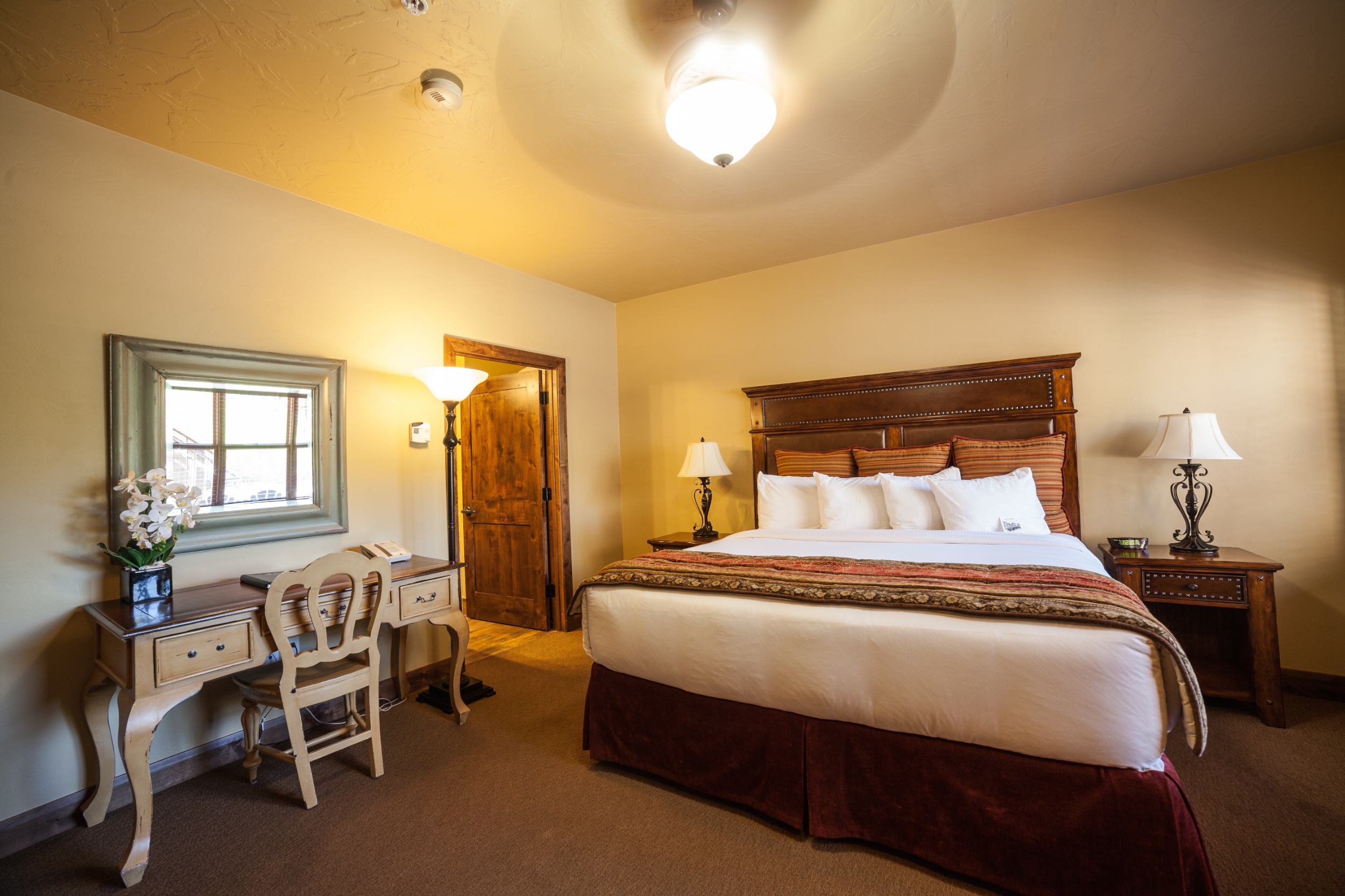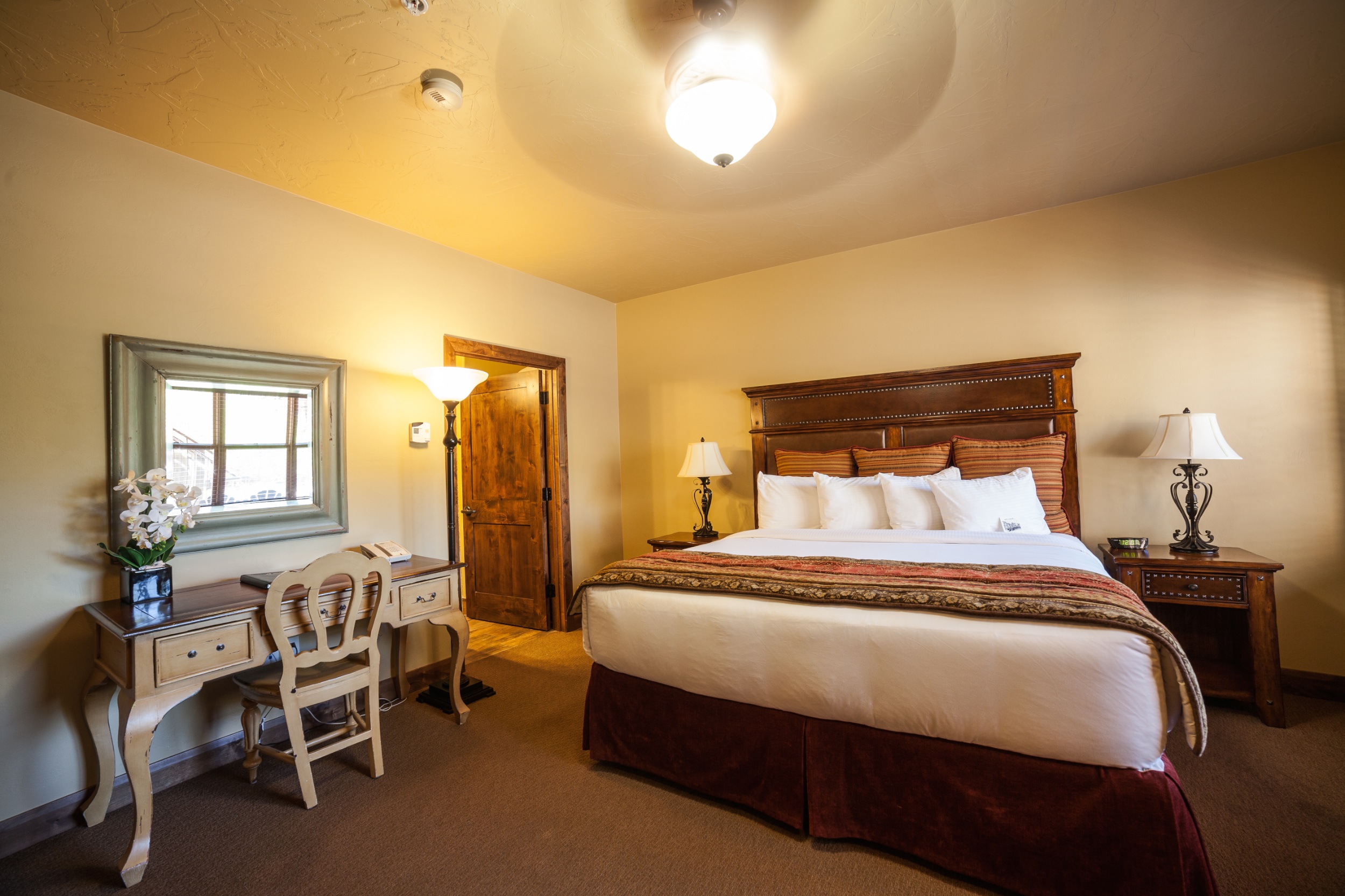 How to Get a Good Night's Sleep in a Hotel
Zion Park Hotels
Article by Clear Content Marketing